Welcome to Barrow 1618 Church of England Primary Free School
Barrow 1618 Church of England Primary Free School is genuinely a community in action: a small school making a big difference. Welcome to our website; I hope you will find it interesting and informative. If you have any questions that aren't answered here, please do contact us directly and we'll be happy to help.
Our school was opened in September 2012, under the Free School legislation and occupies the site of one of Shropshire's oldest known schools, founded in 1618 for the local working boys of the area.
Today, our school maintains that rich, historic heritage, whilst blending state-of-the-art modern facilities and breathtaking, rural surroundings. It is free to attend and caters for pupils from Reception to Year 6.
Our unique, innovative curriculum centres on learning opportunities presented by the natural environment and learning through 'hands-on' experience. We champion the highest academic standards and progress, whilst recognising that every child will have strengths, interests and talents in different areas. We will look for, identify, fulfil and extend our children's potential, wherever that lies, to provide an educational experience they'll remember for a lifetime.
We believe that our school and its community can make a difference. Fundamental to our Christian Values is the role of service in our wider community and our children learn from a young age that they have an important and powerful responsibility. The 'Barrow Values' provide a nurturing, positive framework in which to develop independence, tolerance, enterprise, imagination and resilience: skills for life.
Our site also hosts the wonderful 'Barrow Village Preschool', which caters early years provision for children from 2 years old. Please visit their website by clicking here.
In 2018, our school marked a milestone: 400 years since a school in Barrow first opened its doors to the local community. Now, as then, we have much to be proud of - we are a thriving, creative, diverse and supportive school in which every unique talent and interest can find a space to blossom. Our highly skilled team of professionals are passionate about the future of our school and its pupils and we very much look forward to sharing our school with you.
Please click HERE to view the school's 'Outstanding' OFSTED Inspection Report (June 2016)
Please click HERE to view the school's 'Outstanding' SIAMS Inspection Report (October 2016)
Twitter Feed

Barrow 1618 @Barrow1618
13 Feb Elm Tree class have been developing their ICT presentational skills by creating posters linked to their topic. https://t.co/YdVQOC9XSw
11 Feb The Jesters entertained us! https://t.co/BGYNqetj1i
11 Feb Whilst the rest of the school were brushing up on the latest technology for Internet Safety Day, our youngest learn… https://t.co/hpF9Wzd8oy
11 Feb We have been using a range of digital games to improve our E-Safety knowledge. https://t.co/ZKTM935AK5
11 Feb Today is #SaferInternetDay and we have been learning loads at Barrow. If you would like some information for yourse… https://t.co/DoIf2uJr53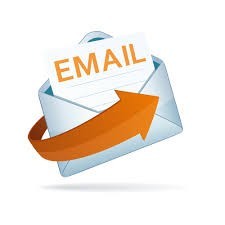 Acting Head Teacher - Mrs. Charlotte Hayes
Please visit our newsletters page by clicking above !
If you require any of the information contained within this website in paper copy, please contact the school directly so this can be arranged. Thank you.